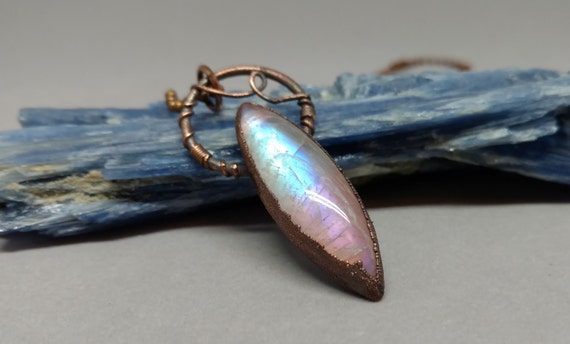 I love handmade to order and one of a kind jewelry, and Etsy is one of my favorite places to find it. They have so many different indie brands to browse through. Powerstone Jewelry was a shop I had been following for awhile because I love the beautiful raw gemstones and electroformed jewelry. I love their unique designs, beautiful stones and the copper designs that range from minimalist to intricate. Their prices are extremely reasonable too, with many pieces ranging from under $50 to around $150. Tamara, the designer behind the brand is super nice and helpful when it comes to answering questions about her work, and all of her pieces are truly gorgeous. There are so many rings, necklaces and more, with stones like turquoise, moonstone, labradorite, and fire opal. Her stones are gorgeous and many of the shapes are so unique. Most pieces are one of a kind, and once they sell, thats it. A few pieces, like certain rings such as the stackable gemstone rings can be purchased in different sizes or made to order. Many of the pieces are one of a kind stones, that are fashioned into a piece of jewelry using the eletroform process, which creates a beautiful pieces using copper as the metal giving it a rustic artisan look. I got this beautiful Moonstone necklace, that is so pretty I can't stop looking at it. It looks magical.
It comes packaged in a recycled paper cardboard gift box with the Powerstone logo stamped on the top, inside the piece of jewelry is wrapped in a little organza storage pouch. Wrapped nicely and perfect for gift giving! The piece itself is fantastic, the color of the stone and beautiful unique characteristics of the stone and the electroformed pendant itself is so gorgeous. It was a one of a kind piece, but it you like it, she has a similar Moonstone Pendant Necklace available for purchase in her shop. The necklace features a copper chain with lobster clasp closure, and a copper design wrapped around the moonstone, which has a pretty teardrop shape. The copper has a oxidized patina on it giving it a darkened rustic look, it may become darker with more wear or as time goes by and the copper's patina becomes stronger. The attention to detail is fantastic, from the gemstone itself to the shape of the copper wiring to the electroformed base surrounding the moonstone. The moonstone catches the light just right and creates a beautiful blue-rainbow, or looks more clear in darker lighting. It's so beautiful. I am so impressed. You can tell that a lot of love and attention and time goes into making each piece, which really makes this jewelry so special and this brand one that I am instantly drawn to and a fan of. I can't wait to add more jewelry pieces from Powerstone to my collection, hoping to try another necklace and ring soon. If you're looking for a beautiful one of a kind piece of jewelry that is fashionable yet timeless and won't go over budget, check out Powerstone Jewelry for a collection of stunning jewels.
Here are some of my other favorite pieces that would make lovely holiday gifts: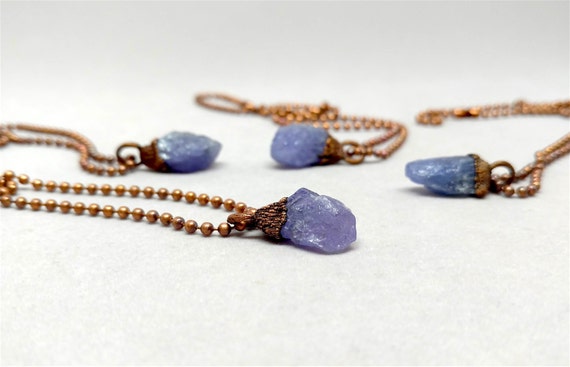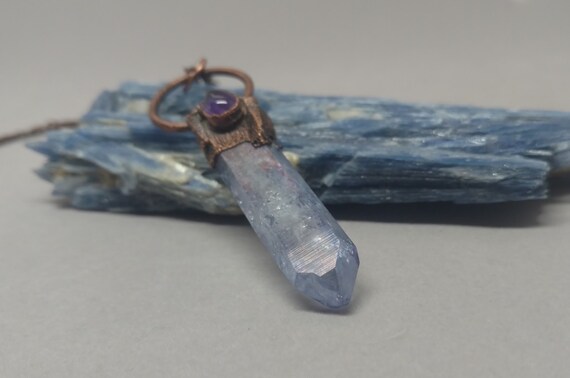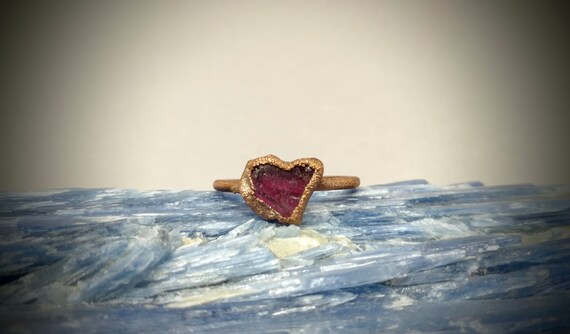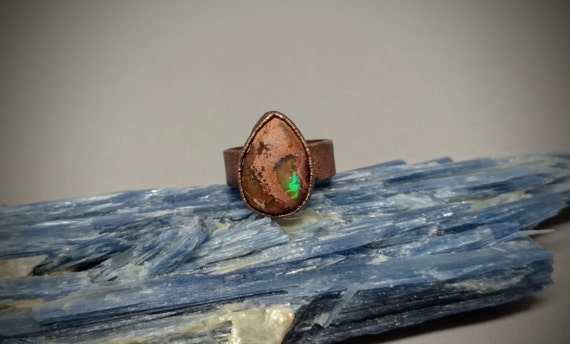 DISCOUNT CODE: Tamara was kind enough to offer my readers 10% off of any order from Powerstone Jewelry on Etsy. Just use coupon code "scarlet" at checkout! Happy shopping!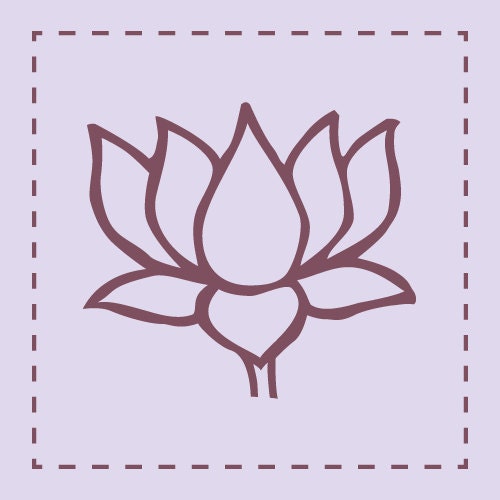 Follow Powerstone Jewelry on Instagram and Facebook