Caitlin Hornshaw Embellished Fishnet Tights on Etsy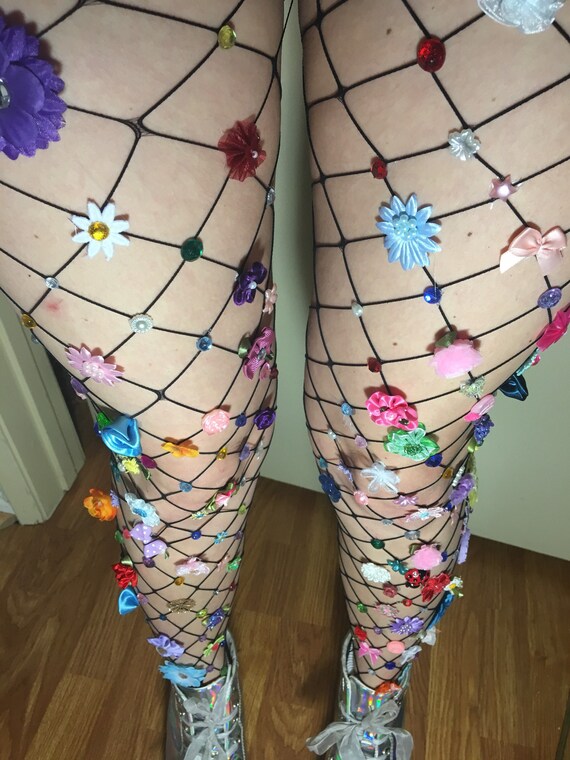 Caitlin Hornshaw makes really cool embellished fishnet tights on Etsy. I stumbled upon her Etsy shop a few months ago, and while her shop is new, is filled with a couple cute pairs of embellished tights as well as the ability to have your own customized tights made! So cool. Caitlin offered to make me a custom pair, and we went with a Ophelia from Hamlet/Virgin Suicides lovechild, and ended up with dreamy soft baby pink fishnets paired with floral embellishments for an ethereal look. Caitlin creates a mood board to inspired her, and then she creates a look based on a theme or customization of your choice. So fun! She also offers styles that are pre-made or can be made upon order. Some of her pre-made designs include a fun bright floral design, a totally pinks 90s style Barbie design, and a nature inspired dark flowers design. She chooses each embellishment, and then hot glues the pieces to the tights. To wash the tights, they can be soaked in lingerie wash, light squeezing the water out and allowed to air dry. Since the embellishments are hot glued on, one may come loose at some point, so that is something to consider. So treat them delicately, but they should be able to be worn with lingerie or out on the town as an outerwear look.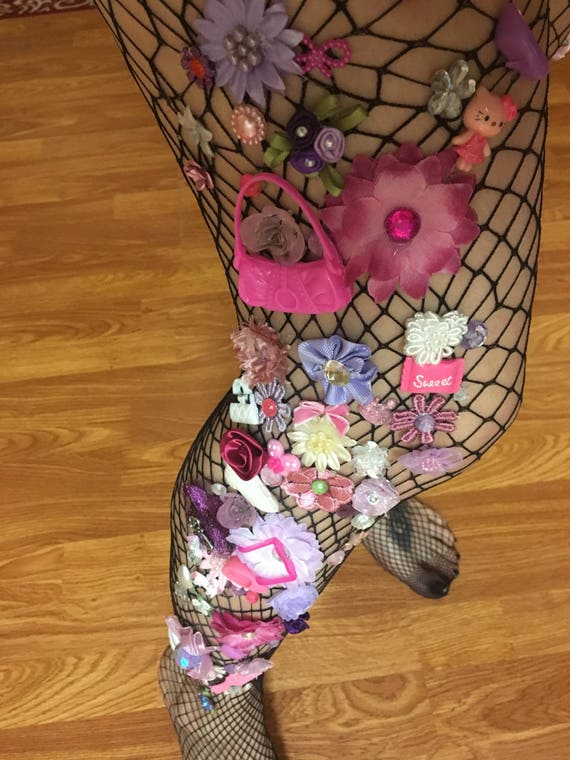 So fun and playful, whimsical and kind of punk rock too! You can usually choose the color fishnet you're interested in, black, white, soft pink. And she has many little embellishments that really come together to create an interesting legwear option! She also offers both a One Size option, or Plus Size One Size Option.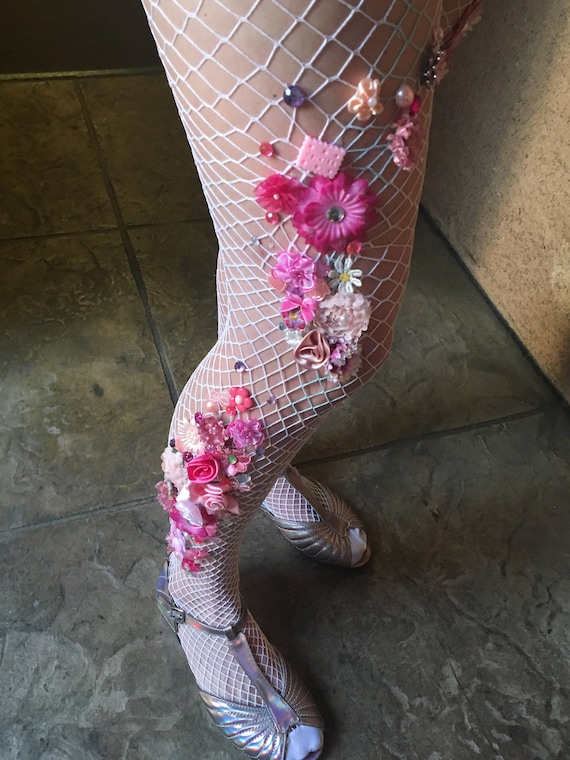 These are so cute! I've been going through the flu and just am getting over it, so I've yet to try my custom tights yet, but they're so cute and I look forward to pairing them with a cute pink dress, and some boho style wedges.
Here is a sneak peek of my custom tights, on the mannequin:
Each pair of tights cost around $100+ thought it might cost a bit more for customization. Feel free to contact her to find out more information and pricing on a custom pair!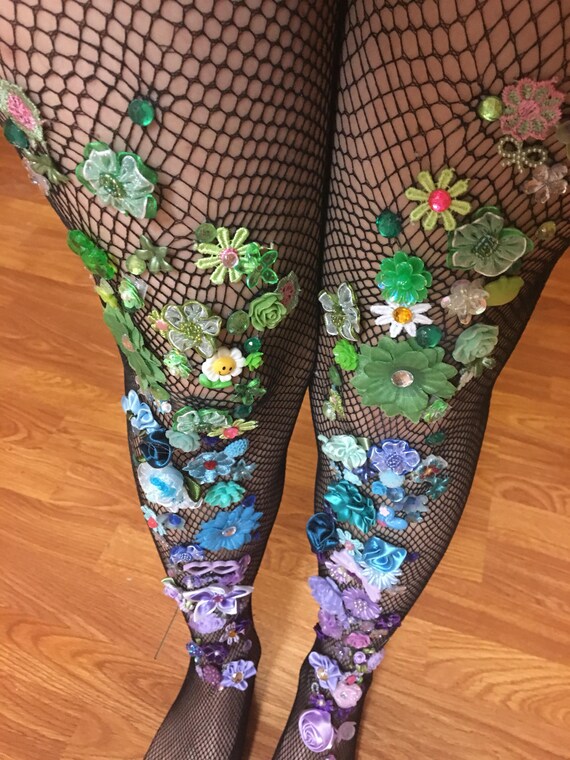 If you're interested in having your own custom fishnets made, with any design theme of your choice, or you're interested in choosing a pre-made design, check out Caitlin's Etsy shop! Caitlin is based in California, and she offers really fast shipping as well.