Illuminati Waxworks Lady Macbeth Literary Inspired Candle
If you've read my blog before, you probably already know that Illuminati Waxworks is one of my favorite candle brands ever. Artisan made handpoured soy wax candles made in the bay area, with a gorgeous dark aesthetic that is both luxurious and beautiful in a black and gold combination. Available in gold brushed metal tins or black glass tumblers. The candles burns cleanly, and are made with lead free wicks and high quality 100% soy wax. The packaging is eco-friendly and can be cleaned out and re-used when the candle completely burns down. There are so many reasons that I love this brand, but those are just a few.  They have some of the most unique and original candle fragrances in the indie candle market. You won't find one note fragrances here, or overdone combinations. Instead you'll find enticing scents with notes of bay leaf, cardamom, frankincense, moss and more. A lot of their scents are inspired, such as their lovely Library scent that is one of the best book scents on the market (in my opinion) which is inspired by old libraries and the fragrance of the pages of your favorite book. They have scents based on nature like Big Sur, and even literary candles based on authors such as Anais Nin. I was so excited by their brand new fragrance that just came out this month. lady Macbeth, based on the Shakepeare play Macbeth. I was so thrilled to be able to try this candle because I'm a huge fan of Shakepeare, Lady Macbeth in general, and the fragrance notes sounded so unique. The candle is scented with dragons blood, blood orange, and a hint of frankincense.
If you know anything about the scottish play itself and the character of Lady Macbeth, you won't be surprised to find that this is a darker more sensual and dangerous scent. It's mysterious and brilliant. The notes blend so well together creating one of the most unique candle scents I've ever have the pleasure of smelling. The scent is nearly addictive, with the notes of citrus that plays well with the earthy notes of dragonsblood and frankincense. Not only does this candle look like a luxury candle, it smells like one too. This is the quality I've come to expect from Illuminati Waxworks.
I decided to have some fun with these photos, and try to create the dark vibe of the play and then the bloodied hands of Lady Macbeth herself. This candle is so luscious, it's sultry and intense, in the best of ways. This is a great scent for any season, but I'm looking forward to burning this candle on the warmer Spring/Summer nights. Matt, the owner and creator of the brand, is one of my favorite scent artisans. He really has a create intuitive response to mixing fragrances to create not only pleasant fragrances, but scents that are both versatile and comforting, familiar yet mysterious. You can find this new fragrance and other soy wax candles in both tumbler form or in a gold tin at Illuminati Waxworks or their Etsy shop.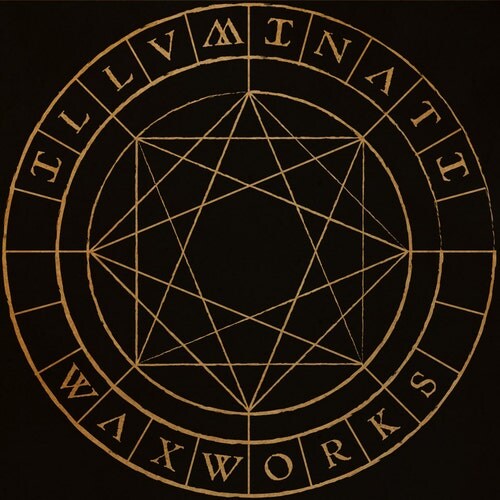 Receive FREE shipping on all orders over $50, no promo code needed!