Ewa Michalak Ruffles!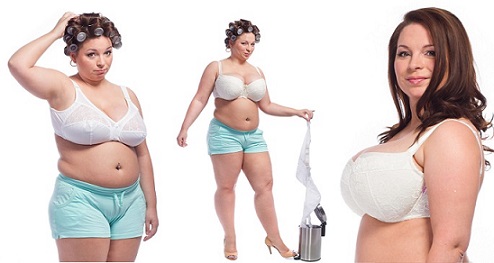 I haven't been buying much strappy lingerie lately, because I feel like I have quite a bit of strappy stuff at the moment, but this set from Ewa Michalak was a must because…ruffles! I'm addicted to ruffles on lingerie. I most often shop for lingerie for fashion and at home wear, rather than wearing the lingerie out under my clothing during the day. For me lingerie is something I like to enjoy most of all at home, so while the ruffles might show under a shirt (no problem for me, I think it would look super cute under a low-cut black top! as outerwear!) and be visible under clothes, thats not the point. The SM Pikanteria set made for wearing under clothes, it's a set for showing off enjoying. I think the semi-sheer red mesh pairs well with the paneled cups and black trim. The red and black edged ruffles at the tops of the cups is just so damn cute! The thin straps are adjustable with a small slider, and I like that they don't dig in, because I can adjust them to fit my bust. Also ideal if you have asymmetrical breast, and want the strap to be a bit tighter over the one cup. The matching ruffled panties really complete the look and make this such a sexy and fun set for full busts! Ewa Michalak sizing runs true to size in my opinion, but with a firm band. If you're between band sizes, you could try sizing up in the band. Cup sizing is true to size and true to Polish bras sizing, which to me isn't much different than UK sizing.
If this ruffled set isn't enough, it also comes in a babydoll! So damn cute. I like this set in person even more than I liked the photo, so now I'm thinking I should have gotten the matching red ruffled babydoll. I'm a fan of this brand because of their wide size range, their full bust offerings and for their fit. Their bras fit so well if you make sure you choose your proper size. Their bras are also really well made, everything is sewn in the Ewa Michalak studio. They were the first brand to introduce me to Polish bra brands, and I've been wearing this brand for as many years as I've been lingerie blogging. I look forward to seeing what new designs they come up with in the future, and hopefully I can grab up the matching babydoll! Many of their designs are limited, so if you see something, grab it up before it sells out!