Welcome to the 12th installment of my The Geeky Fan Girl's Guide to Lingerie. I never expected this series to be so popular, but this guide has become a favorite among readers and seems to generate a lot of traffic. If you need to catch up on the series, you can find Part 1-11 in my sidebar of the website. So I hope you'll love this newest edition, part 12, featuring the Agent Carter logo, and chock full of nerdy and geeky goodies for you to enjoy.
Winter's Coming. Actually, it's over now, and Spring is here, but you can get your fill of GoT geekery with these hand printed Game of Thrones Thongs. Available in sizes S-XL, made in NYC.
Get your WW on with this Wonder Woman Suit by Black Milk Clothing. Fun for cosplay, lounging around, or wearing as outerwear. Made in Australia. Did I mention that it comes with a detachable cape? Yasssss!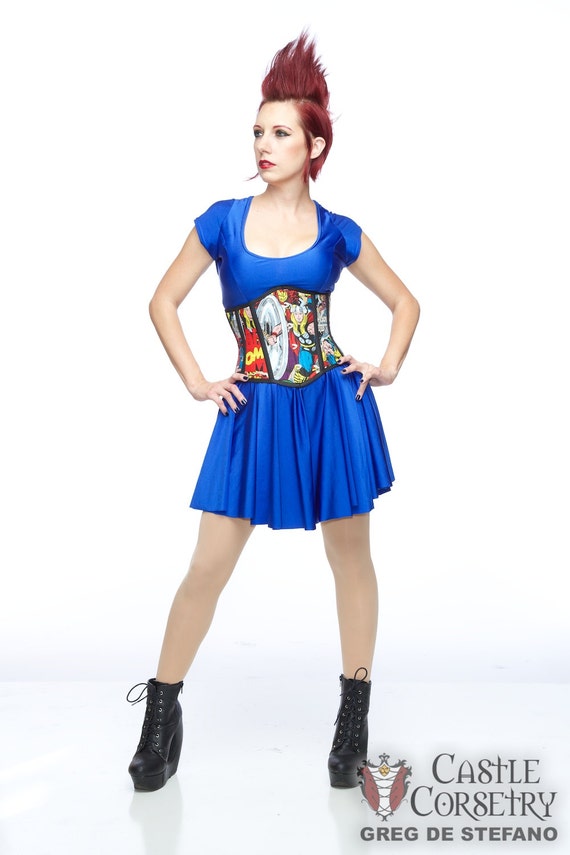 A Thor Waist Cincher, anyone? I want to get this and see if it somehow brings Loki my way. Prrr. Made to order in your measurements from Castle Corsetry!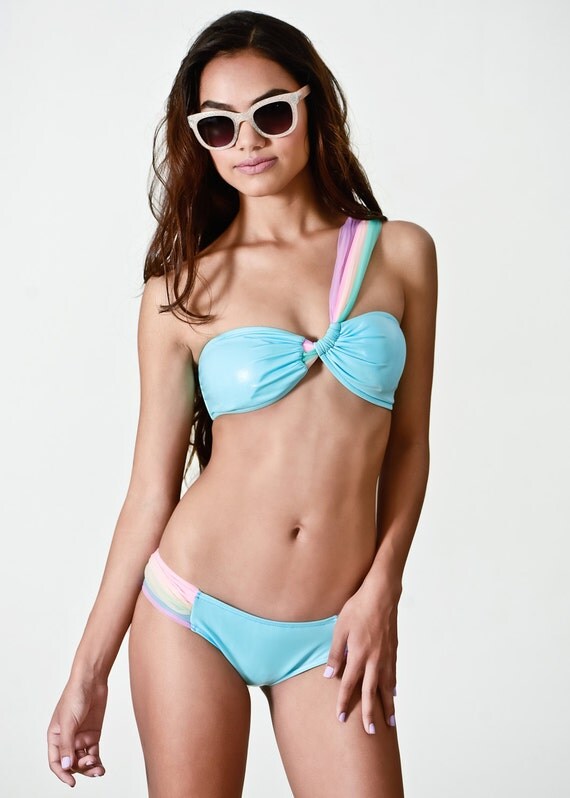 My Little Pony Inspired Swimsuit by Margarita Swimwear! Okay, so it's not lingerie, but you could totally wear it as such, and as cosplay. So great for the warmer months!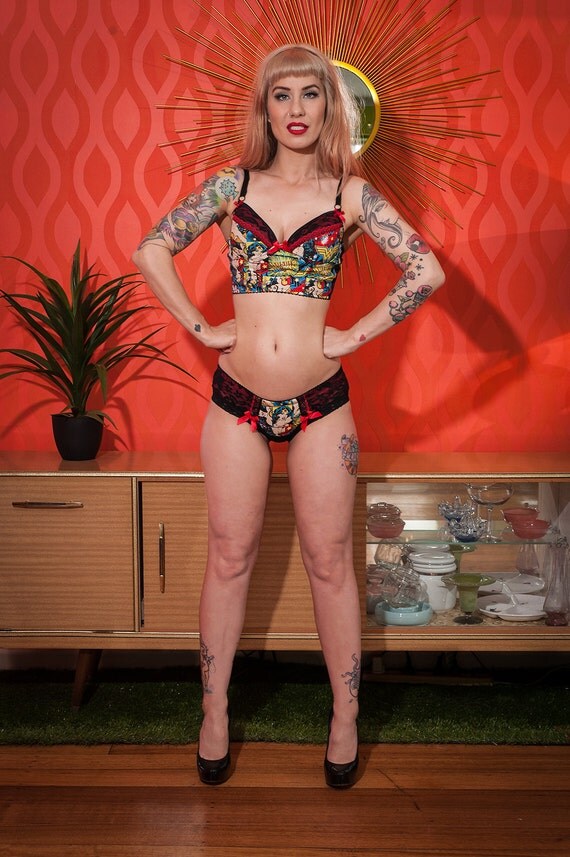 Loving this Wonder Woman Comic Inspired Longline Bra from Licorice and Cream! A longline bra, made to order, handmade in AU, made of a super cute WW print and embellished with a bow and trimmed in lace. Get the matching hipsters to complete the set!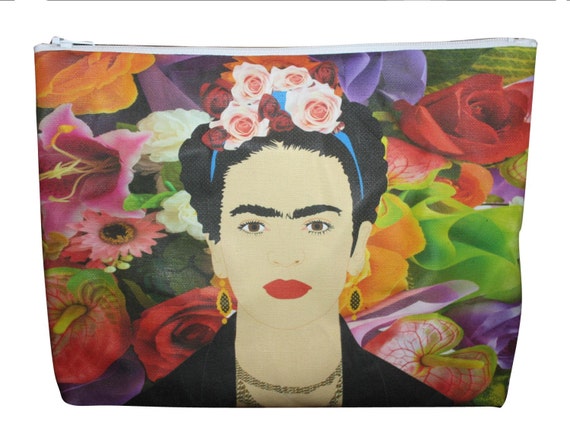 I love this Frida Kahlo Large Clutch Bag, that could also make a really great lingerie bag! Throw your panties and bralettes in here for easy travel. Original prints made by Kayci Wheatley.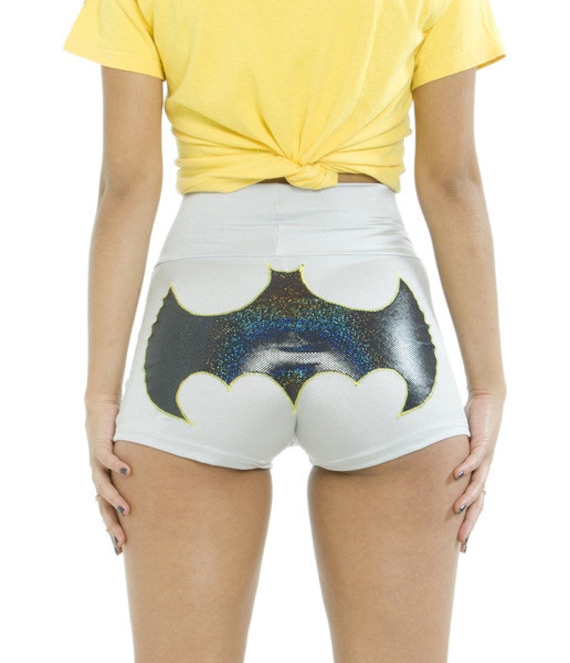 These Batman Booty Shorts are so awesome! Handmade in NYC, and available in XS-3XL sizing, and made to order. Love the holographic batman logo on the butt! So geeky yet sexy.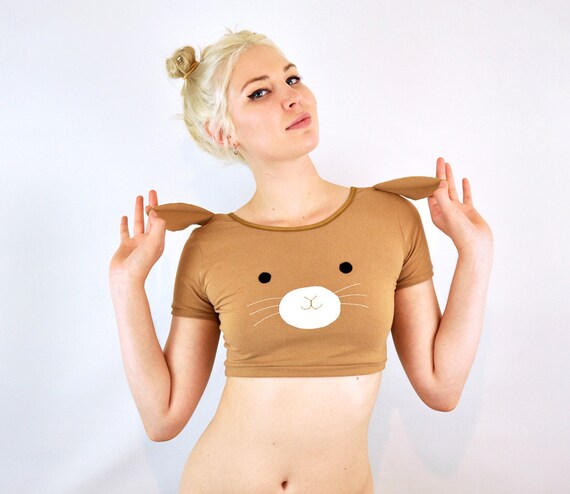 Just in time for Easter coming up, how about this cute Bunny Crop Top from Knickerocker? Nichola's original animal designs are so much fun, and this crop top can be worn as a bra or as outerwear paired with jeans or shorts! Some bunny loves this!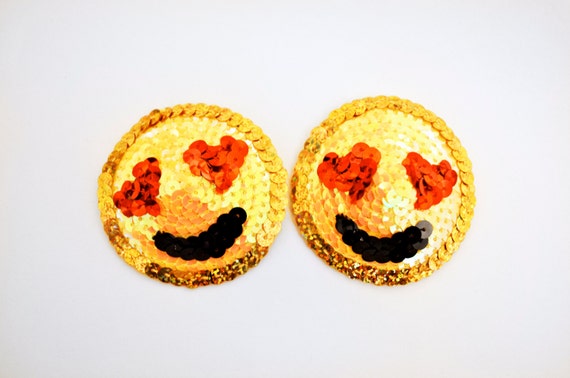 For all of you smartphone/app/technology geeks, you know you love using emoji's, and now you can wear them on your boobs! These Emoji Face Nipple Pasties are sure to bring a smile to your face and your rack.
Where my Trekkies at? This Uhura Robe is amazing! Made of satin and available in two sizes, this robe is awesome for lounging around in and watching your favorite Star Trek episodes on Netflix!
You could wear them here or there, you could wear these anywhere! These Dr. Seuss Printed Panties from Bunny Jump are totally cute, seussical, and made to order in the UK.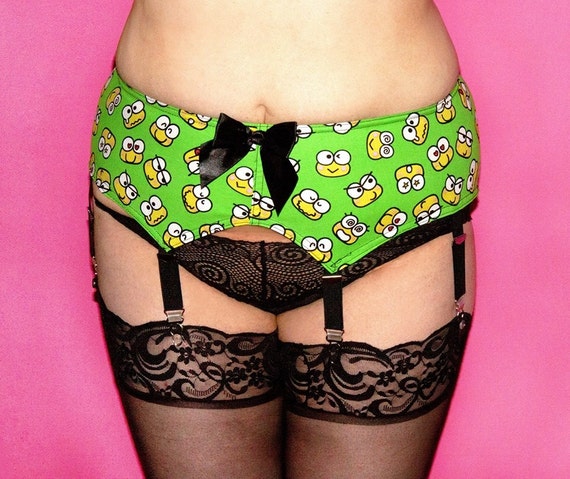 Sanrio lovers, this is the lingerie piece for you! This Kero Kero Keroppi Garter Belt is all sorts of fun, made to order, and with adjustable suspender straps. Love the bright colors and the bow in the front!
Disney fans, this Tangled Bra is super cute, and is available at Hot Topic. Available in A-D cups. This padded bra features Rapunzel with the latterns on the other cup. The cuteness!
This Poison Ivy Deluxe Corset from Trashy is so pretty, and bright, and sexy. Perfect for cosplay, Halloween, or just dressing up as the mean green bad ass comic book character. Available in sizes S-XL.
If we burn, you burn with us! These Mockingjay Yoga Pants make awesome pj bottoms, with the Mockingjay logo on the butt. Available in sizes XS-XXL. Team Katniss!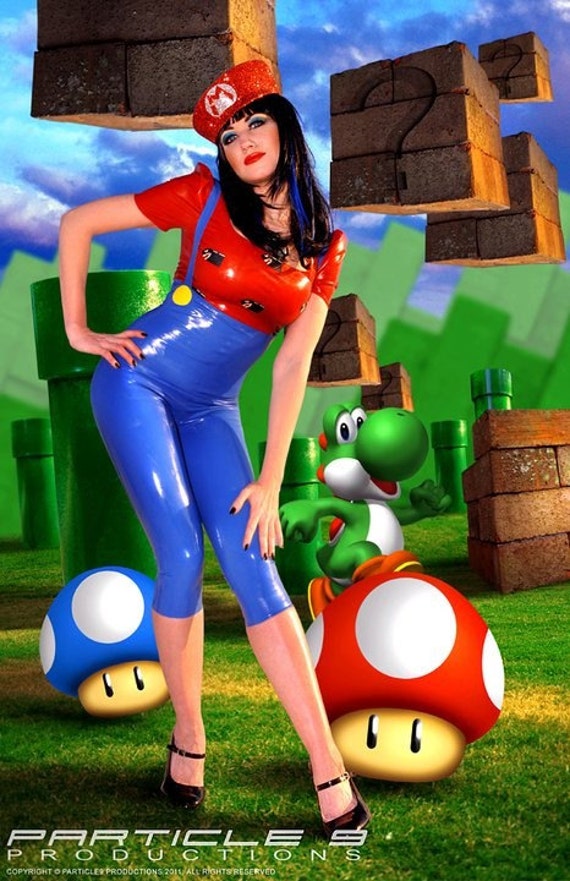 Latex and video games? What geeky lingerie dreams are made of! Check out this Super Mario Bros Two Piece Set, handmade to order, and awesome for dress up, cosplay, or just cause it's freaking awesome!
My Spidey senses are tingling over this super cute and comfy Spiderman Bodysuit from Web Undies. Made of a poly/spandex blend. Available in sizes S-XL.
This 3 pack of Guards of the Galaxy Socks are out of this world. Comfy knee high socks that are perfectly dorky and snuggle worthy.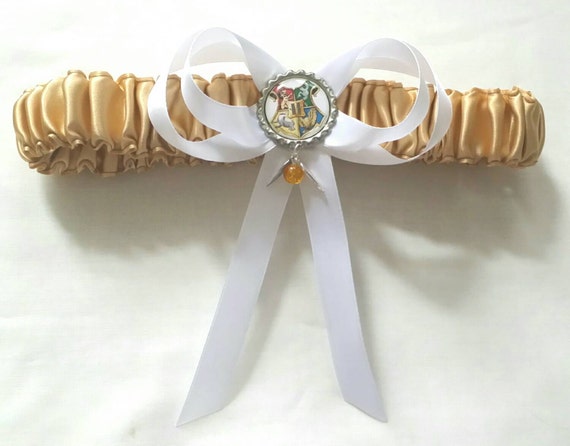 Okay, so I need this Harry potter garter! Do you see the little golden snitch charm? I swoon. This Harry Potter Satin and Lace Garter is made to order from Scarborough Rose on Etsy.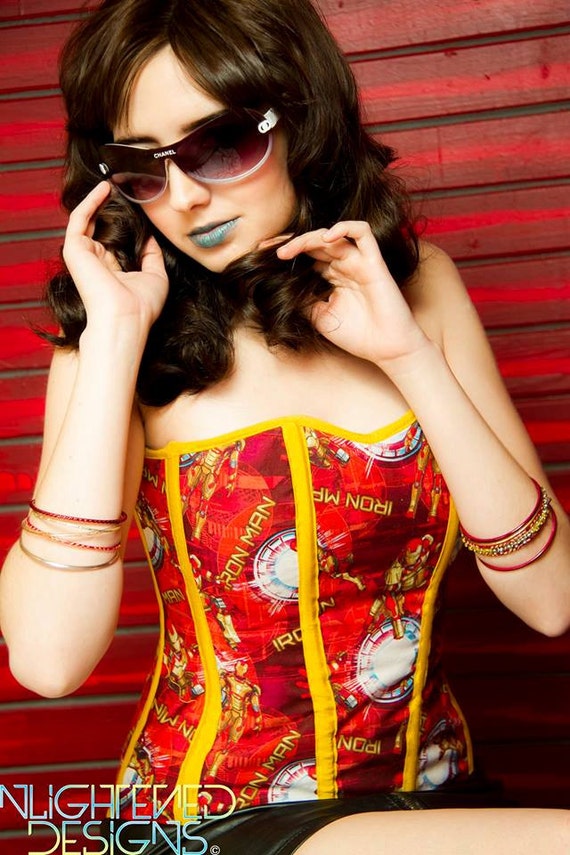 How gorgeous is this Iron Man Corset? Handmade to order from ParasitEve on Etsy. Made of cotton, ribbon, and steel boning. Geek chic!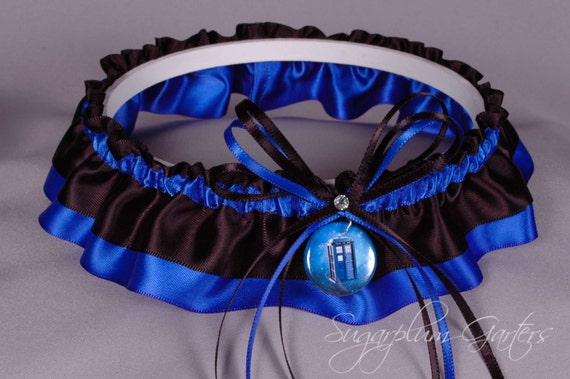 TARDIS time! This fun handmade Doctor Who Garter is so dorky and fun. With ribbon, a jewel embellishment and a charm of the Tardis. Made to order from Sugarplum Garters on Etsy.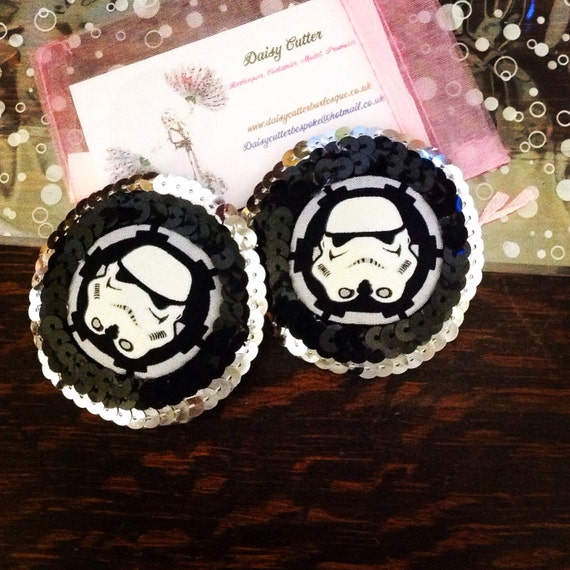 Storm troopers…on your boobs! These handmade Star Wars Nipple Pasties are kind of freaking awesome, and are made with sequins and feature a picture of the stormtrooper masks! Handmade by Daisy Cutter Burlesque on Etsy.